2″ tube connection insert system for aluminum truss.  This is a simple truss connection pin that uses a M10 Nylock nut and bolt.  This 2″ Tube connection insert system fits all 10″, 12″, 18″ and 24″ Inch Wide Truss Parts (All have a 2″ Chord Diameter). All insert spigots are made with 6061-T6 (SS) Aluminum. The 2″ tube connection insert system is very easy to assemble with 17mm wrenches and provides strength and durability. The 2″ tube insert system provides a reliable method of assembly.  The result is a clean and aesthetically pleasing exhibit display booth. Aluminum truss systems made with 10″ wide or 12″ wide aluminum truss are ideal when strength and larger sizes are required for designing you display booth environment. Exhibit and Display Truss can custom create any shape or size structure and part fast and on budget so don't settle for pre-packaged offshore import products that fail quickly.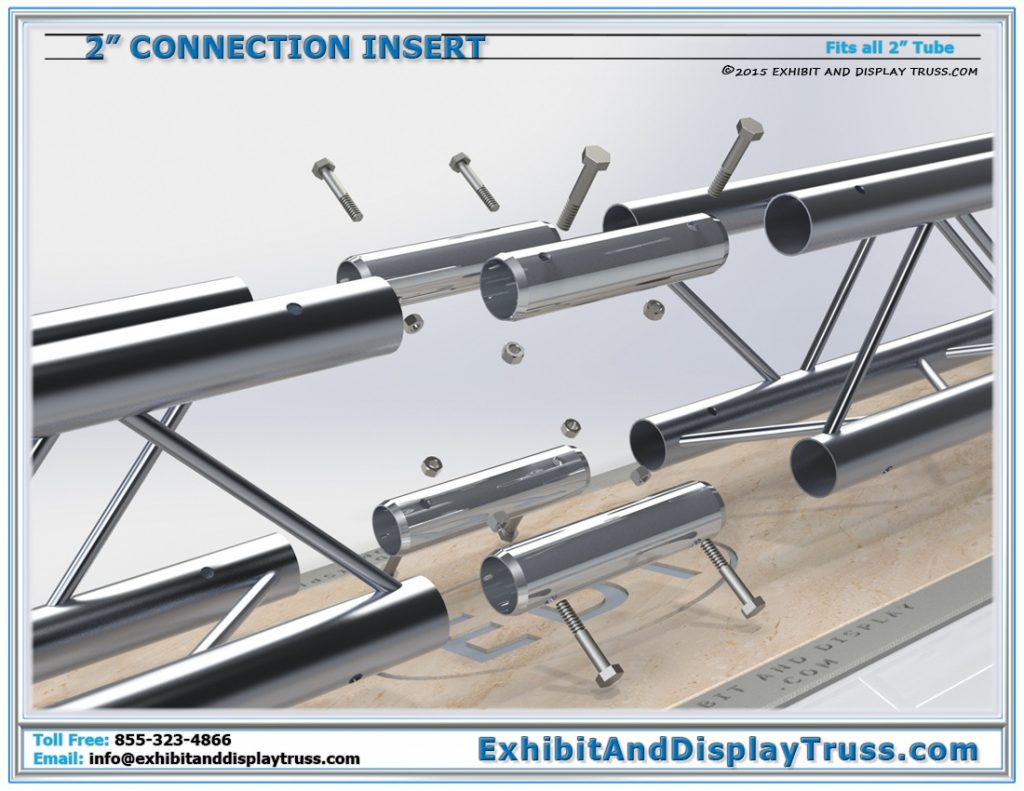 CLICK THE IMAGES ABOVE FOR A QUICK REFERENCE OR CLICK THE IMAGES TO THE LEFT FOR A FULL SET OF DRAWINGS
Assemble Truss Trade Show System Quick and Easy
Assembly instructions for 2″ tube connection inserts. All of our aluminum trade show truss is designed for ease of assembly. Easily setup and take apart and transport your truss systems.
2″ tube Connection Insert System.  Exhibit and Display Truss offers a wide variety of truss parts. If a part cant be found or if you have a unique project that requires custom parts and fixes, we have the ability to build custom parts and booths. 2″ tube connection inserts come standard with each truss part, so you do not need to order them separately, allowing for a quick and easy assembly. Aluminum Truss with 2″ tubes/chords can also be put together with quick clips, a faster method of truss assembly method requiring no tools.
Truss components are constructed of square, triangular or flat pieces. Exhibit and Display Truss offers three different truss profiles, 10 inch, 12 inch and 6 inch display trusses. All of our truss structures are designed for ease of assembly and available in a number of designs and sizes. Our truss systems are constructed of durable, high-strength aluminum and steel for supporting LCD or plasma screen mounts, banner frames and sign frames, lighting truss displays and other marketing accessories and advertising.  2″ Chord Size (10″ wide and 12″ wide aluminum truss), is perfect for larger trade show portable trade show booths, offering more stability while still maintaining a lightweight and ease of transport.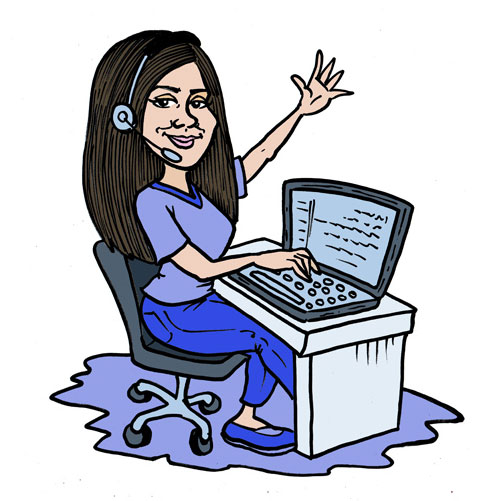 READY TO ORDER?
NEED HELP WITH A DESIGN?
WE CAN DO ANYTHING YOU LIKE SO LET US HELP.
JUST GIVE US A CALL OR EMAIL US.