Support & FAQ's
Helping you get exactly what you want is very important to us. Please let us know how we can help. Design assistance, selecting "The Right Stuff" or creating just about anything you can imagine – we're here to help. We create beautiful display drawings and technical documents to make it easier for you and your team to make important buying decisions. Whether it's a truss kit or display, finish line or hanging trussing installation – we're here to help.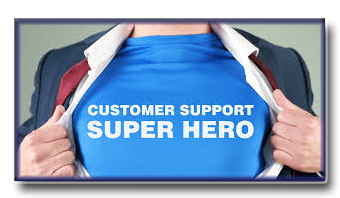 We will work hard to earn your business and your trust. We always try to provide the best customer support. Let us help.
We always work with our customers to understand the project and try to get "The Right Stuff". Unlike many other companies, we don't try to sell you items laying around on the shelf or listed in a supplier catalog that may not suit your needs. It's important to us that we provide you with the perfect system for your company and exceed expectations. "The Right Stuff" is our motto, and this means understanding your requirements and assisting you to select the correct truss size, shape and foot print while providing flexibility in your inventory to create as many alternate designs as possible for future applications. We will do our best to see that every question is answered and all information you may need is provided.
We always try to provide professional renderings to scale of our products and parts.  Do not settle for anything less.  If another vendor can't provide you with a clear understanding and quality information on the products they are suggesting you purchase, then there's a good chance you shouldn't be spending your hard earned money with that vendor.
With over 30 years in business we know that unparalleled customer support and high quality, domestically manufactured products are the keys to a long term relationship with customers. We understand that every customer is different with different needs and questions. We will work hard to provide the best value and service we can, and ensure a pleasant process toward your project goals. Let us know how we can help to best serve you. We can create the perfect piece for you.  Don't settle for "cookie cutter" solutions. We will get it right for you and see that you are taken care of quickly and responsibly.
We're here to help just let us know how.
Contact Us today.
How do I place an order?
Placing an order for an aluminum truss Display or Exhibit is easy !
Select from one of our many exhibit or display layouts in 2,3 or 4 chord truss. Email, phone or fax your choice in to the order desk. Please be sure to include your complete Contact, Billing and shipping information (including your Tax ID number). We can drop ship directly to your trade show and ship daily across the USA and Canada. When your request is received we will process your order, calculate your shipping charges and send you back a pro forma invoice for your review and approval.
Payment instructions with several options including all major credit cards will be included with your invoice along with any drawings or other information that may apply to your purchase or request. We normally respond in under 60 mins. to any request for purchase or information on items. We're here to help from 9:00am – 5:00pm EST. You'll always be greeted by one of our courteous and knowledgeable staff. We'll work hard to earn your business and ensure you get "The Right Stuff".
How can I get more information or help with an item or product?
Getting an answer to questions or more information on a product is as simple as sending us an email or giving us a call
Contact us by email: [email protected] or click on the Email Us button at the top of any page of this website. Contact us Toll Free: 855-323-4866 or send us a fax : 905-839-0476.
We normally respond to an email message in under 60 mins. We're here to help on the phone from 9:00am – 5:00pm EST. You'll always be greeted by one of our courteous and knowledgeable staff. We'll work hard to earn your business and ensure you get "The Right Stuff".
Do you have any videos to help better understand products and services?
We have the largest collection of videos for our parts and products in the world posted on You Tube.com. Please visit our You Tube channel by clicking the You Tube icon on the side of your screen or paste this link into your browser address bar https://www.youtube.com/displaytruss
Browse through the hundreds of informative clips and you'll find beautiful renderings and visuals complete with technical specifications the answers to many questions on our exciting displays and truss parts and components.
About Us – Exhibit and Display Truss Aluminum Truss Kits and Displays
Founded in 1979 , Light Design Systems began producing products. Aluminum truss, trussing and trade show display booths and finish line systems are now our most popular items. This began the start of Exhibit and Display Truss.  The need was never greater as the North American market had little to offer. With this in mind, the overall concept of a simple but reliable product line was put into play. For the last three decades, Exhibit and Display Truss has held that commitment
With very little or no warranty problems, Exhibit and Display Truss gained the confidence of the North American & International markets and soon became the reputable company it remains today. This new found stability led to many custom and high profile projects. Now, over thirty years later, Exhibit and Display Truss continues the tradition of providing the highest quality Aluminum Truss products – in standard or custom configurations –  to a wide variety of clientele in many fields of all types of industry.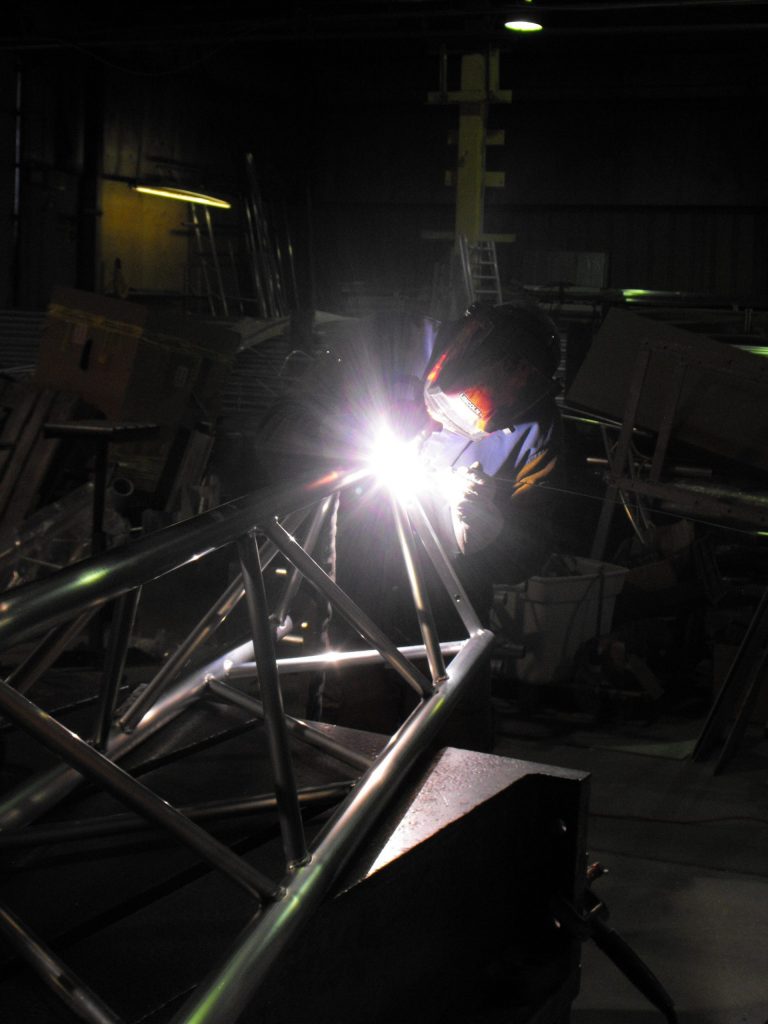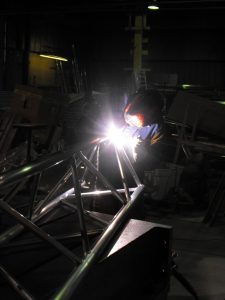 Custom aluminum truss fabrication by EDT
We can create aluminum truss structures of any shape and size. Fast, reliable and strong.
Our Aluminum Truss kits and Beautiful Displays can be seen across the nation in trade shows and museum installations.