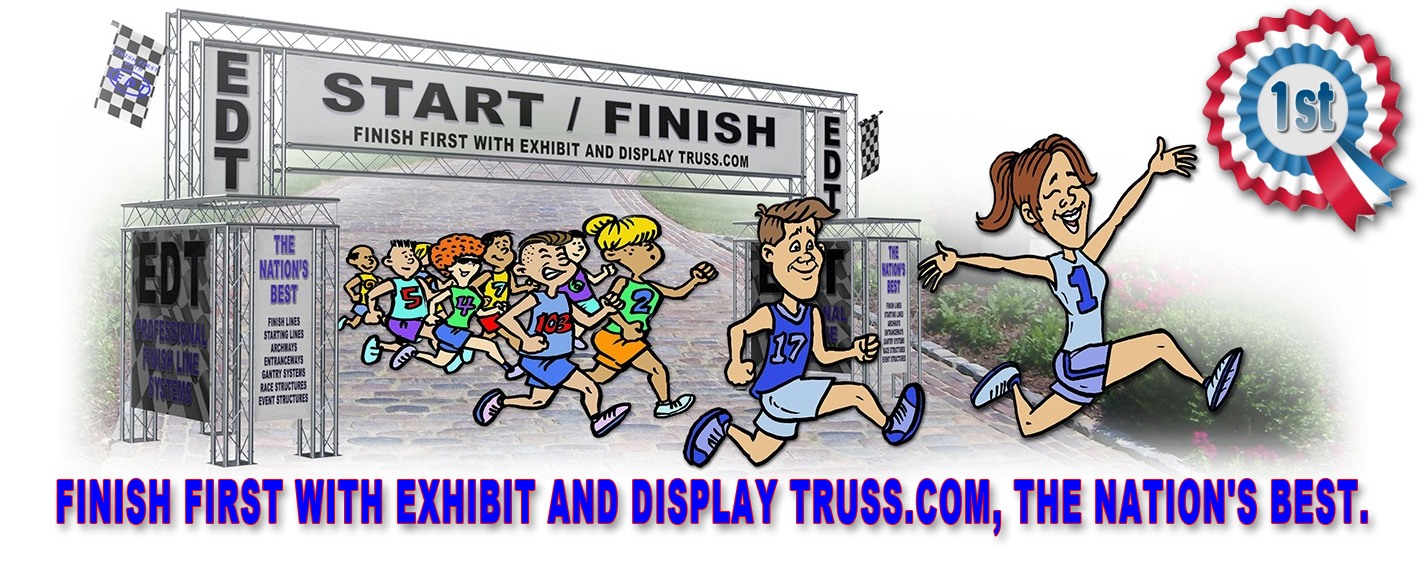 FINISH LINE SYSTEMS STARTING LINE SYSTEMS, ARCHWAY AND ENTRANCE WAY GANTRY TRUSS STRUCTURES
North Americas Best Reviewed Portable Aluminum Truss Race Finish Lines and Starting Line Systems
EDT Aluminum Truss is the perfect choice for designing and constructing marathon finish lines and starting lines. Its lightweight, easy to use durable and portable. Don't get stuck with another deflated inflatable finish line that fails on site or won't stand up in the wind. Professional and sturdy, aluminum truss finish line kits from Exhibit And Display Truss can be easily transported to any race event site or marathon. Our truss finish line and starting line systems are all designed from experience in the field and customer feedback.
Perfect for marathons, triathlons, motocross races and any other racing event. Custom fabricated finish line structures using Outrigger arms and larger base plates help to stabilize on uneven ground and provide a surface for ballasting. All of our portable finish racing lines below are available in 3 chord triangle truss or 4 chord box truss versions. Perfect for hanging company logos, sponsorship advertising and banners as well as attaching timing clocks. Timing mats and other race timing devices all attach easily or lay comfortably between the truss uprights.
All of our gantry finish line portable archways can be altered to suit a specific dimension if you require, or we can design a custom truss structure to suit your finish line needs. We have plenty of finish line accessories to round out your event truss system.
We are the industry standard for professional portable finish line and starting line truss systems.
We can create any shape or size structure you like. Just let us know and we'll do up a design that meets your specific events needs. We'll provide 3D CAD images and technical drawings for your team as a courtesy and to make you comfortable and excited about your new portable marathon finish line truss system.
Visit our Youtube Channel and Photo Gallery for more information regarding our Finish Line Kits.

THE BEST SOURCE FOR DISPLAY TRUSS, TRADE SHOW BOOTHS AND START LINES AND FINISH LINES
Exhibit and Display Truss has over 30 years experience and a huge wealth of knowledge in products, services and customer care. We work hard to provide you "The Right Stuff" and our aluminum truss displays are second to none.
Our history in the sound and lighting industry has provided us many insights into thousands of businesses and day to workings of peoples lives and product needs. Aluminum truss displays and exhibits for trade shows and convention booths has become our focus and we strive to meet the needs of customers perfectly with every order. We can custom fabricate just about anything you can imagine using our aluminum trussing and trusses. We never settle for ordinary and we always provide customers with the best flexibility in the trusses, parts and junctions used to configure their truss display booth.

WE CAN SHIP TO ALMOST ANY LOCATION IN THE WORLD AND YOU CAN EXPECT INEXPENSIVE, FAST AND RELIABLE DELIVERY.
WE SHIP TO MOST LOCATIONS ACROSS THE US IN TWO DAYS.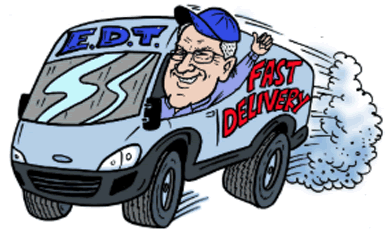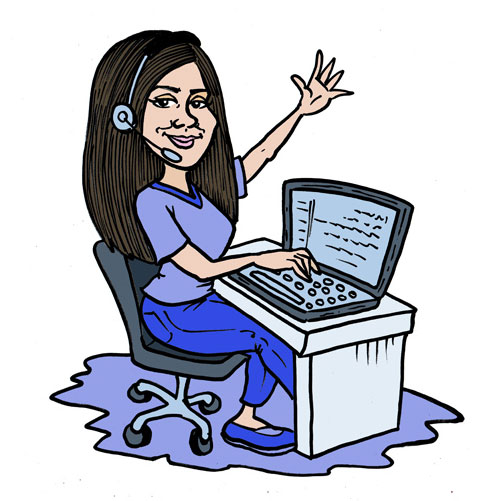 READY TO ORDER?
NEED HELP WITH A DESIGN?
WE CAN DO ANYTHING YOU LIKE SO LET US HELP.
JUST GIVE US A CALL OR EMAIL US.