10″ Wide 2 Way 60° Junction Horizontal (EDT10-L2W60H)
10″ wide aluminum ladder truss, or flat truss, is perfect for adding additions to your truss exhibit display booth. Ladder truss can be integral to an aluminum truss display booth or can be added afterwards with extender hooks.  This allows a space to hang accessories, banners, and other marketing tools. Exhibit and Display Truss Parts are manufactured in either 2, 3, or 4 chord configuration, each having its own look and structural advantages. The 2 chord ladder (flat) aluminum truss is usually used when strength or support is not an issue but the high tech appearance of aluminum truss is desired. Junctions are used to connect pieces of linear truss together when building exhibit and display booths. Junctions can also be used when building truss arches and a split island booth display.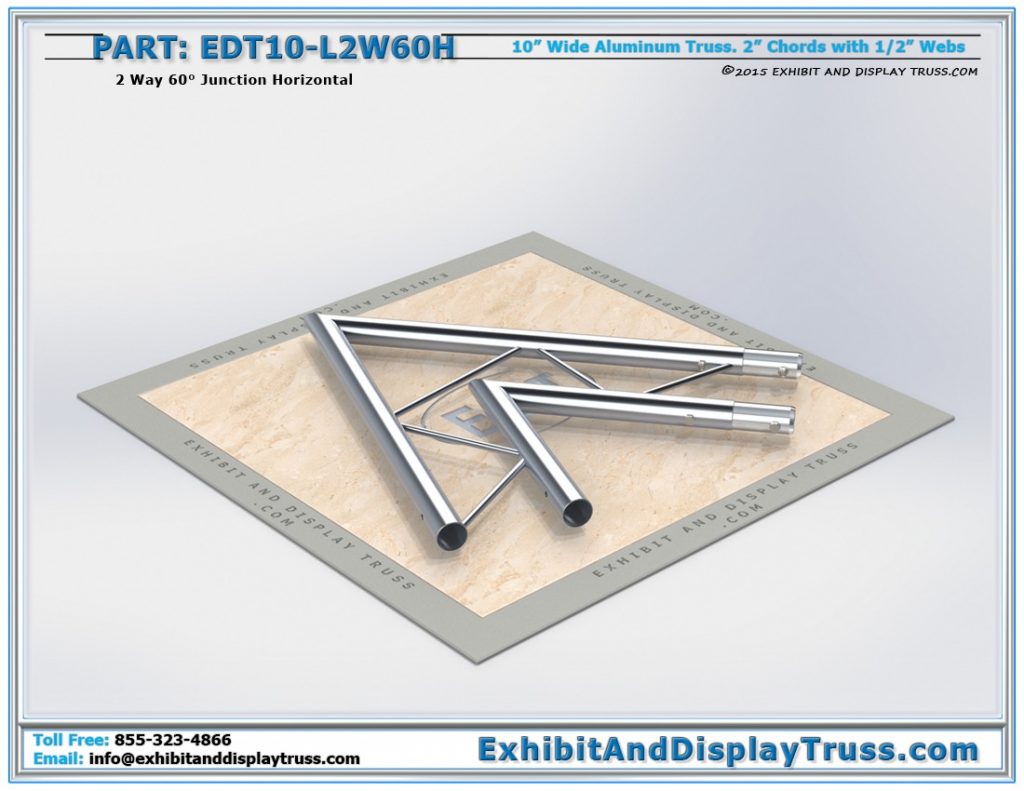 CLICK THE IMAGES ABOVE FOR A QUICK REFERENCE
All of our Trade Show Truss Systems are fabricated with the best materials and professionally crafted to provided a lifetime of operation. If you cant find what you are looking for, we can custom fabricate parts to suit your needs.
Our truss systems are constructed of durable, high-strength aluminum and steel for supporting portable LCD TV Monitor Stand, truss banner stands, lighting truss displays and other marketing accessories and advertising. 2″ chord truss is fantastic for larger modular aluminum truss systems, perimeter booths, portable archways, Finish Line Kits, lecterns and podiums, and just about anything you can think of. Let us create your beautiful displays today!
Our truss display booths are designed to be set up fast and easy. All 10″ Wide Aluminum Truss parts (2″ Chord Diameter) use a 2″ tube connection insert system.  The 2″ Tube Connection System fits all 10″, 12″, 18″ and 24″ Inch Wide Truss Parts. All insert spigots made with 6061-T6 (SS) Aluminum. The 2″ chord truss connecting system is a simple insert secured with a M10 Nylock nut and bolt with 17mm wrenches. It is a strong, reliable, and easy to use method of assembly. For a very fast set up without any tools, quick clips can be used instead of the standard nuts and bolts.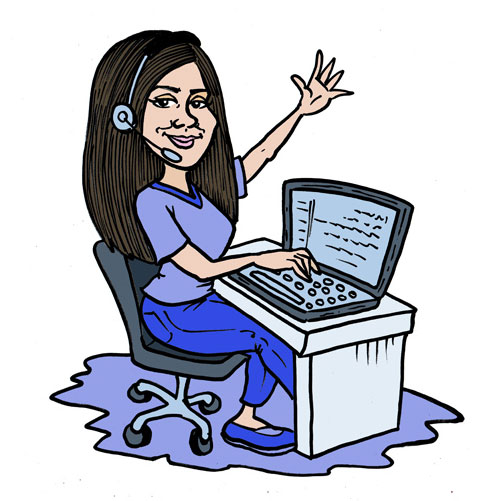 READY TO ORDER?
NEED HELP WITH A DESIGN?
WE CAN DO ANYTHING YOU LIKE SO LET US HELP.
JUST GIVE US A CALL OR EMAIL US.