Lightweight and compact Exhibit Banner Stand A35-62. This exhibit banner stand is made from our 6″ wide mini truss, which holds a great and clean appearance and is very compact. 6″ wide mini truss uses no protruding bolts, is very lightweight, and easy to transport. Triangle truss also nests together, for compact packing and shipping. The longest piece is 3′ long, allowing this truss display to fit in a hockey bag!
This particular exhibit banner stand houses a 32″ x 72″ banner. If these dimensions are incompatible with your scenario, we can make custom display truss any length of truss that you require. This exhibit banner stand has large aluminum base plates, allowing this to be used as an outdoor banner stand. Banner stands and Banner frames make a great addition to trade show displays for extra advertising and company banners. Banner stands can be used independently or in conjunction with any other truss display.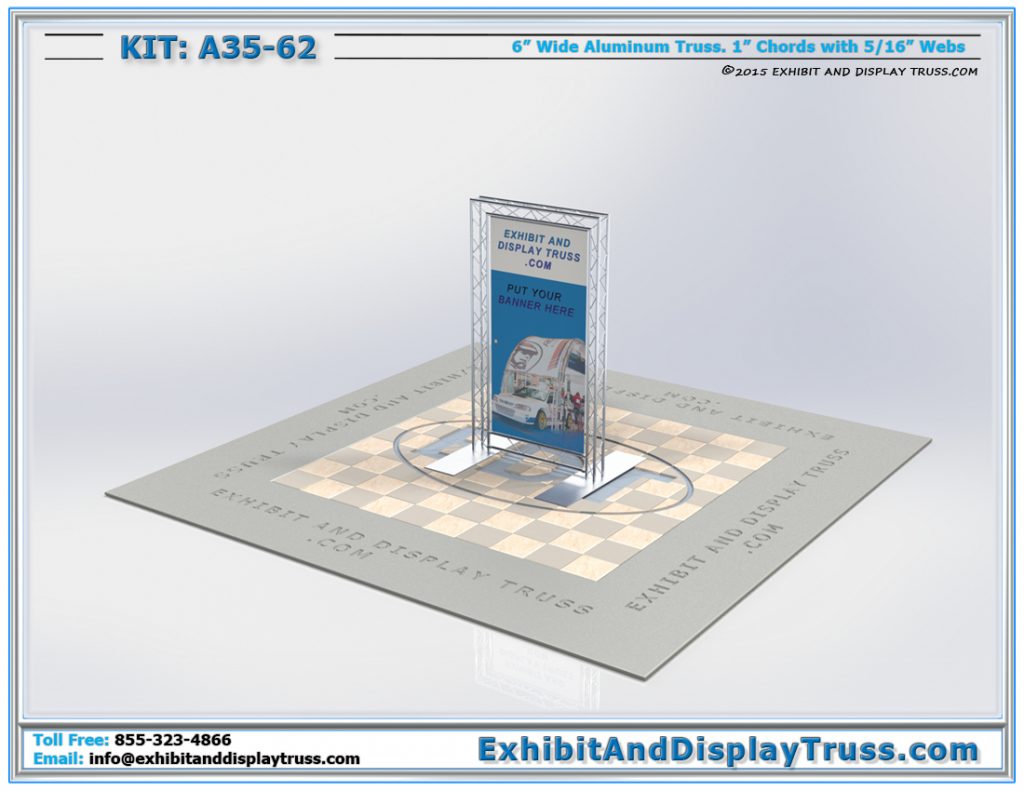 CLICK THE IMAGES ABOVE FOR A QUICK REFERENCE OR CLICK THE IMAGES TO THE LEFT FOR A FULL SET OF DRAWINGS
The Best Truss for Truss Arches, Conference Displays, Portable Displays and Kiosks
Our 6″ Wide Aluminum Mini Truss is our smallest profile size with high durability. Installation leaves no protruding screws or bolts, leaving a clean look for a retail display.
6″ wide aluminum mini truss is the best truss for smaller exhibit booths and retail displays. The lack of protruding bolts in larger profile sizes make 6″ wide mini truss a more attractive line of truss for retail and environments. Make your booth stand out at any convention center.  The attractive look lends it self to creating product displays. Check out laptop and iPad stations and information kiosks that can be added to your display booth! Exhibit and Display Truss offers a wide variety of truss parts and accessories. Exhibit and Display Truss stocks standard parts and also has the ability to build custom parts and trade show exhibit displays if your project requires unique configurations. If you cant find what you are looking for out of our standard systems or parts, do not hesitate to ask for a custom length or size. Connection inserts (and hardware) come standard with each truss part, allowing for a quick and easy assembly of your display booths.
Truss components are constructed of square, triangular or flat pieces. All of our truss structures are designed for ease of assembly and available in a number of designs and sizes. Our truss systems are constructed of durable, high-strength aluminum and steel for supporting LCD or plasma mounts, graphics, lighting stands and lighting truss and other accessories.
Setting Up Trade show Exhibits
Fast and Easy Installation. This kit uses 6″ wide aluminum truss. All 6″ Wide (1″ Chord/Tube Diameter) aluminum truss parts use the 1″ tube connection insert, which is an expansion style insert.  This type of connection system eliminates protruding bolts, adding to the clean look of aluminum truss display booths.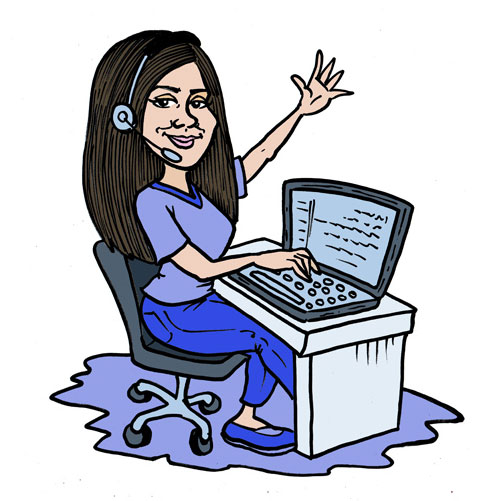 READY TO ORDER?
NEED HELP WITH A DESIGN?
WE CAN DO ANYTHING YOU LIKE SO LET US HELP.
JUST GIVE US A CALL OR EMAIL US.