The A42-102 Aluminum Truss Media Column. This media tower truss booth display is lightweight and portable and flat packs. This truss display booth is made with truss components that are no longer than 4′, making it very easy to pack up and transport, as well as being cost-effective to ship. This was originally a custom designed media tower, and can also be altered to any shape or size you like if you require specific dimensions. This media tower truss booth display is the perfect addition to any trade show display and stands tall for anyone around to see.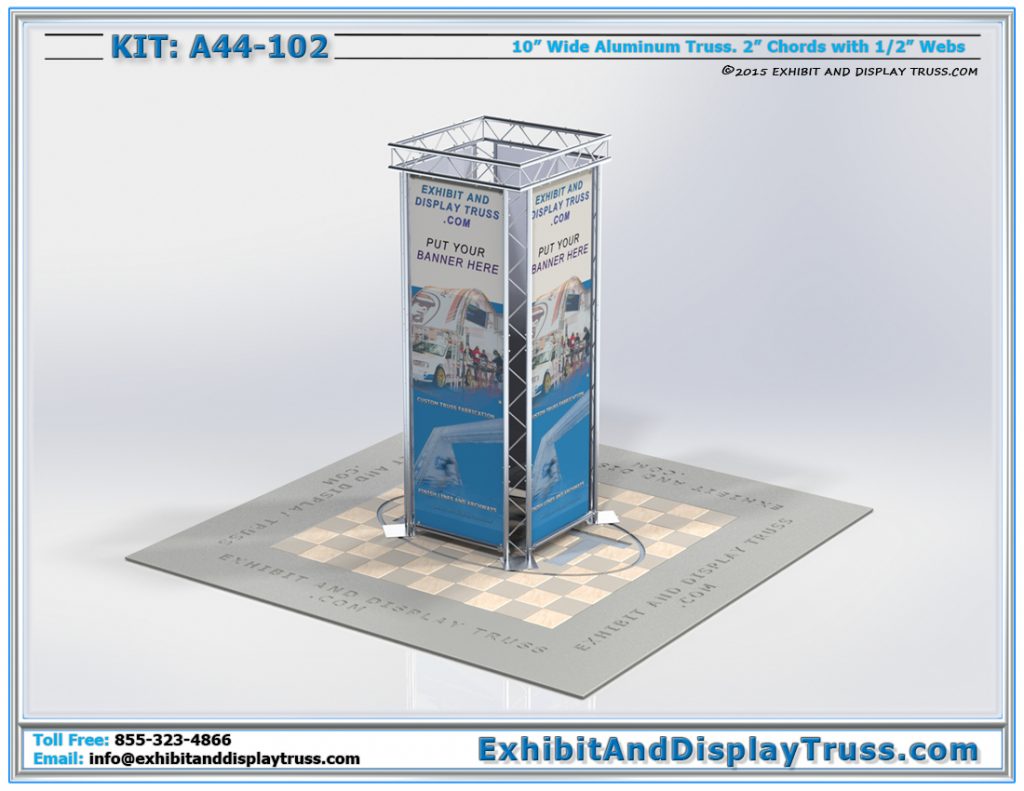 CLICK THE IMAGES ABOVE FOR A QUICK REFERENCE OR CLICK THE IMAGES TO THE LEFT FOR A FULL SET OF DRAWINGS
Exhibit and Display Truss and Light Design Systems offer a wide range of accessories and banner stands. These can all be used independently or in conjunction with existing trade show displays. Flat packing banner towers can be scattered around a trade show booth area and be seen from multiple angles in a trade show convention hall. Flat Packing truss has many advantages. It allows truss to broken down into small piles that nest together for cost effective shipping, easy storage, and lightweight, manageable transport from venue to venue. All of our truss is fabricated from aluminum, making it lightweight, easy to transport, and extremely durable. Don't settle for steel truss that is heavy, sharp, and difficult to manage on site.
All 10″ Wide Aluminum Truss parts (2″ Chord/Tube Diameter) use a 2″ tube connection insert system.  The 2″ Tube Connection System fits all 10″, 12″, 18″ and 24″ Wide Truss Parts. All insert are made with 6061-T6 (SS) Aluminum. The 2″ chord truss connecting system is a simple insert secured with a M10 Nylock nut and bolt with 17mm wrenches. It is a strong, reliable, and easy to use method of assembly. For a very fast set up without any tools, quick clips can be used instead of the standard nuts and bolts.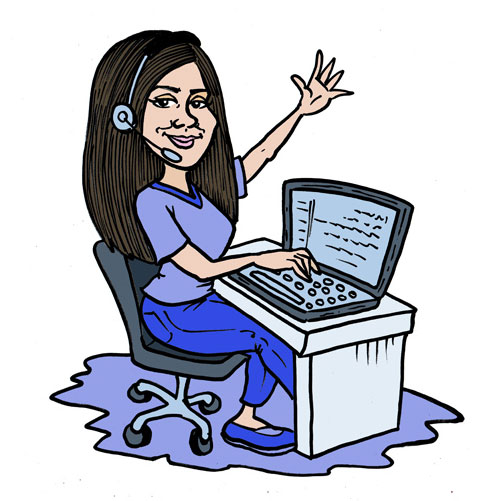 READY TO ORDER?
NEED HELP WITH A DESIGN?
WE CAN DO ANYTHING YOU LIKE SO LET US HELP.
JUST GIVE US A CALL OR EMAIL US.