Modular Aluminum Truss System can be Expanded into Larger Systems by Adding More Parts:
Aluminum Truss Perimeter Booth Exhibit Display A21-103. This is a standard perimeter booth. Other standard booth shapes and sizes are an island booth, peninsula booth, and standard in-line linear booths. It is constructed from triangle truss, which nests together when packing allowing for easy transport to any trade show convention center. The A21-101, like all of our truss displays, is a modular collapsible truss system. All display truss components are lightweight, and require little time to set up. Trade show and truss accessories such as truss lighting, banners, and LED TVs can be attached to this truss rig for trade show promotion and company advertising. Buying more aluminum truss parts can make this trade show booth into the 10×20 trade show version (Truss Kit B21-103), as well as the 20×20 truss structure (Truss Kit C21-103).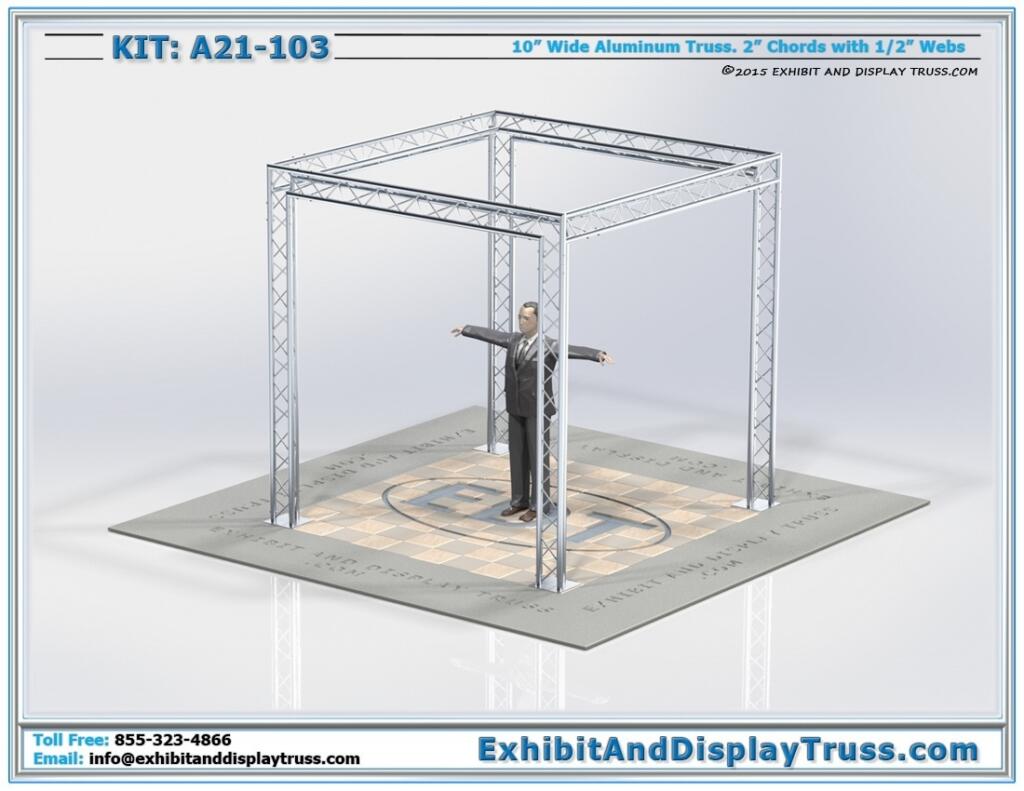 CLICK THE IMAGES ABOVE FOR A QUICK REFERENCE OR CLICK THE IMAGES TO THE LEFT FOR A FULL SET OF DRAWINGS
Light Design Systems and Exhibit and Display Truss offers a wide range of trade show booths, finish lines, start lines, kiosks, flat packing truss displays, and banner stands. There are many creative possibilities with aluminum truss. Aluminum Truss is the best product for trade show booths, as it is durable and lightweight, easy to transport, and gives a professional appearance to any display booth. All of our aluminum truss components are modular, so your trade show booth displays 10×10 can be continuously reconfigured and expanded over time to suit your needs. If you cannot find what you are looking for in a vast truss library or standard truss displays and finish lines, don't hesitate to contact us about custom truss fabrication. We can fabricate anything you like.
All 12″ Wide Aluminum Truss parts (2″ Chord/Tube Diameter) use a 2″ tube connection insert system.  The 2″ Tube Connection System fits all 10″, 12″, 18″ and 24″ Wide Truss Parts. All insert are made with 6061-T6 (SS) Aluminum. The 2″ chord truss connecting system is a simple insert secured with a M10 Nylock nut and bolt with 17mm wrenches. It is a strong, reliable, and easy to use method of assembly. For a very fast set up without any tools, quick clips can be used instead of the standard nuts and bolts.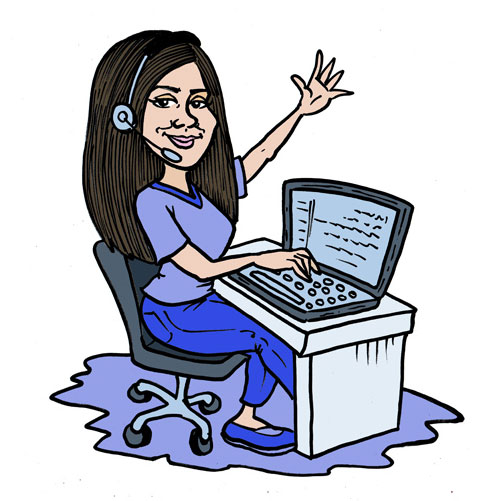 READY TO ORDER?
NEED HELP WITH A DESIGN?
WE CAN DO ANYTHING YOU LIKE SO LET US HELP.
JUST GIVE US A CALL OR EMAIL US.