Kit: A55-124 / Stylish Aluminum Truss Back Wall
Electrify your Stages or Presentation Areas with this Stunning Trade Show Back Wall
12 Inch Aluminum Ladder Truss Trade Show Back Wall. This is a banner/sign wall for company banners and advertising. This Back Wall uses our most popular size Box Truss which makes a huge impact with smaller applications. The A55-124 is also one of our most portable trade show displays. Each component is shorter than 6′ in length, allowing it to break down into a small pile that can be easily transported from venue to venue. This truss back wall is a perfect addition to any trade show display, and can be used as a back wall, banner wall, sign wall, or small truss arch and truss entrance way. Trade Show Booths 10×10 are our smallest and most compact trade show truss systems. Don't settle for flimsy pop up trade show banner frames or other feeble back wall solutions. This is the perfect design for making a professional presentation in any situation.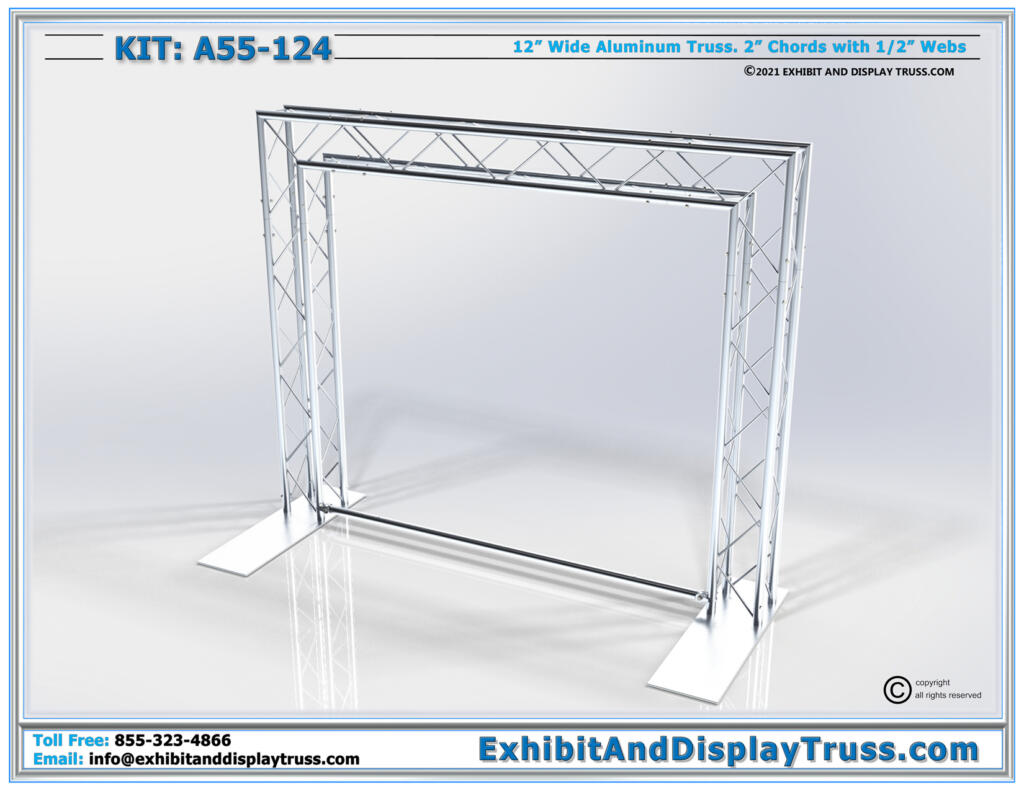 CLICK THE IMAGES ABOVE FOR A QUICK REFERENCE OR CLICK THE IMAGES TO THE LEFT FOR A FULL SET OF DRAWINGS
TRADE SHOW BACK WALLS AND BANNER STANDS FOR EXTRA ADVERTISING SPACE
This is the perfect addition to any trade show display. The A53-102 can be used independently or in conjunction with an existing trade show booth design.  When added to an existing trade show display, it can be used as addition advertising space or displaying company banners. This is one of our most compact portable trade show displays. Each part in this system is not very long, so it breaks down into a small and manageable pile that is easy to transport to any trade show venue.
Setting Up Portable Display Banners
Fast and Easy Installation. Kit A53-102 uses 10″ wide aluminum truss. All 10″ Wide (1″ Chord/Tube Diameter) aluminum truss parts use the 2″ tube connection insert, which is a simple insert using a nut and bolt.  This type of connection system allows for a quick and easy set up, with minimal tools required. For a tool free assembly, purchase this unit with our Quick Clips, which allow you to assemble and disassemble this structure in almost no time at all.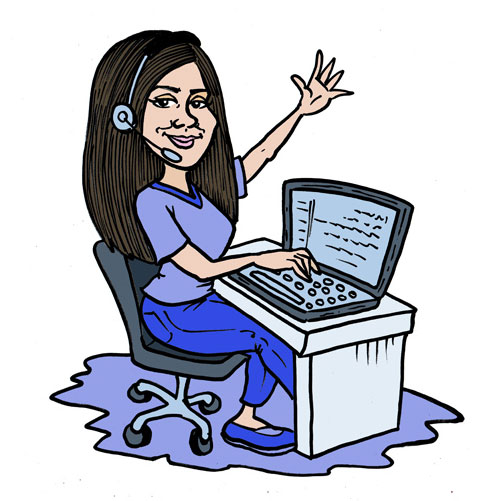 READY TO ORDER?
NEED HELP WITH A DESIGN?
WE CAN DO ANYTHING YOU LIKE SO LET US HELP.
JUST GIVE US A CALL OR EMAIL US.