T1-103 Portable Truss Monitor Stand. The T1-103 Portable LED screen support can hold screens and monitors up to 65″, or up to 130 lbs. This LCD TV stand is a perfect addition to any truss trade show display and acts as an additional way to visually promote your products and company. This can be used independently for office spaces or with any existing trade show display.  The T1-103 Portable LCD TV stand is perfect for companies that are constantly on the go and travelling with its ability to pack down quickly and efficiently. Perfect for mounting plasma TVs, Digital Menu Boards, and flat screens safely and completely free standing.  Perfect for retail kiosks and customer service kiosks.
Note: This stand does not come with the TV Mount. TV mount can be purchased here.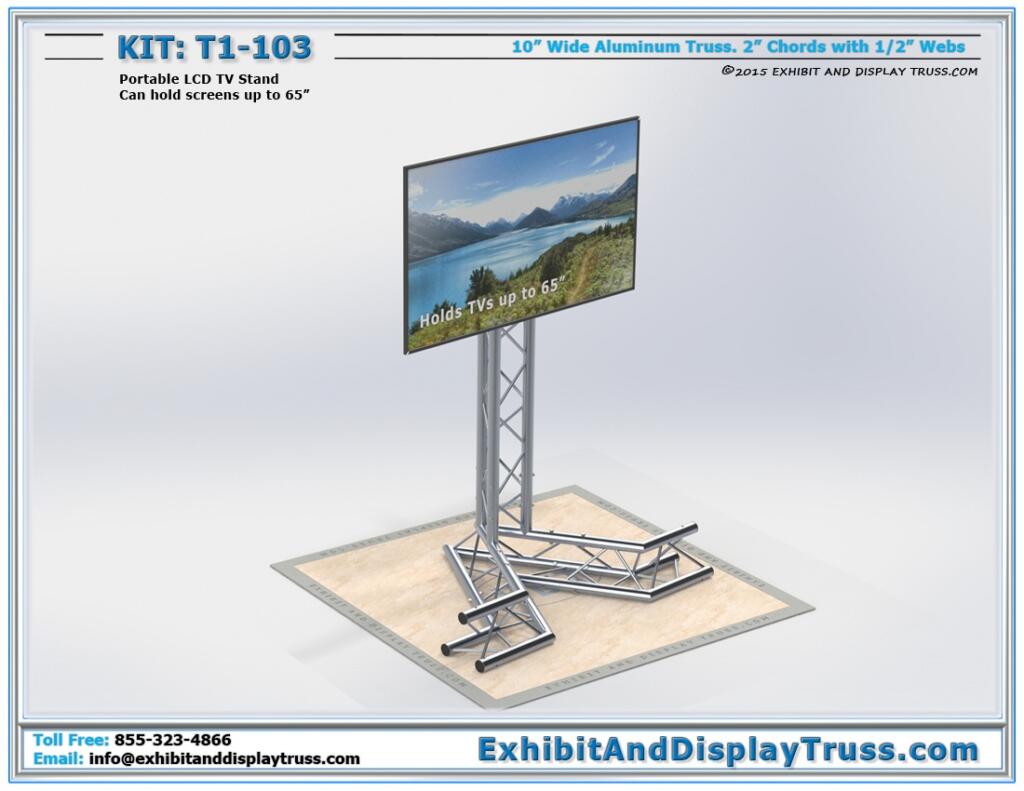 CLICK THE IMAGES ABOVE FOR A QUICK REFERENCE OR CLICK THE IMAGES TO THE LEFT FOR A FULL SET OF DRAWINGS
All of our Trade Show Truss Systems are fabricated with the best materials and professionally crafted to provided a lifetime of operation. If you cant find what you are looking for, we can custom fabricate parts to suit your needs.
Truss components are constructed of square, triangular or flat pieces. Exhibit and Display Truss offers three different truss profiles, 10 inch, 12 inch and 6 inch display trusses. Any of our truss structures can be made using the profile you desire. Our truss systems are constructed of durable, high-strength aluminum and steel for supporting LED and LCD TV Mounts, banner stands and sign frames, lighting truss  and other marketing accessories and advertising. Aluminum truss is the perfect choice for modular aluminum truss systems, perimeter booths, portable archways, finish lines and truss starting lines, table top banner display, and just about anything you can think of. Let us create your beautiful displays today!
Our truss display booths are designed to be set up fast and easy. Our truss systems use either a 2″ tube connection insert system or a 1″ tube connection insert system.
For a very fast set up without any tools, quick clips can be used instead of the standard nuts and bolts for any truss system using 2″ chord/tube size.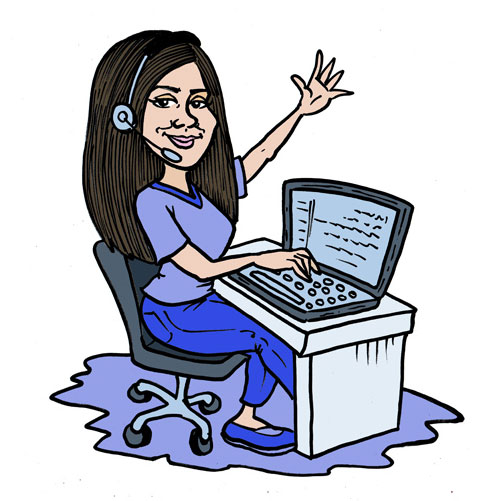 READY TO ORDER?
NEED HELP WITH A DESIGN?
WE CAN DO ANYTHING YOU LIKE SO LET US HELP.
JUST GIVE US A CALL OR EMAIL US.